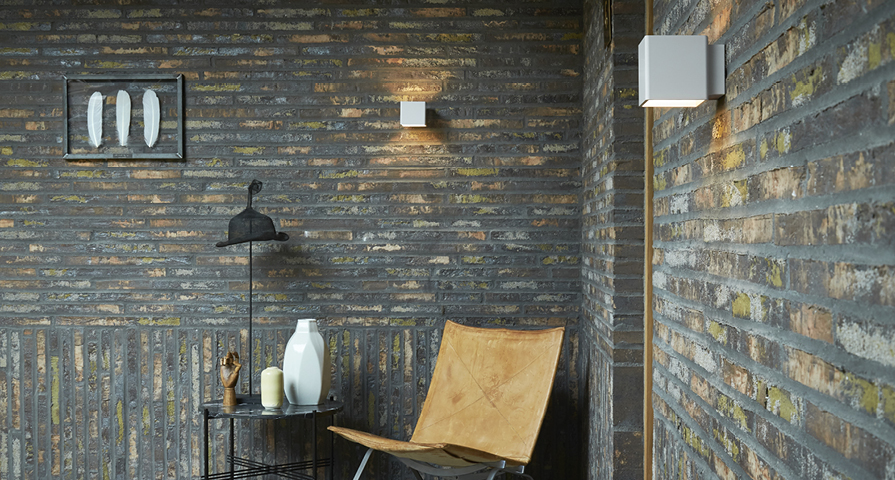 Costa – Cubistic Design
As a contemporary supplement Costa adds a cubistic design to Darø's beautiful collection of wall lamps. Costa's design is based on the same principles as Archos and Fiora thus contributing to maintaining the common thread in Darø's design collection. The materials that are used to produce Costa exude quality and durability and it is clear to see that much effort has been put into the design. In spite of Costa's modest size the expression is powerful and the wall lamp can be used in many settings.

Costa is available in two classic colours; matt black and matt white. The 5 millimetre thick aluminium shade gives the wall lamp a sturdy and durable look while the reflective silver on the inside of the shade creates a great effect. The cubistic wall lamp creates fantastic light effects on the wall both up and down, and will naturally become an important part of the interior decoration.

Costa is optimized to be fully compatible with G9 LED light sources and is easy to install in multiple kinds of power outlets. At Darø it is very important to combine great and powerful design with the practical elements that come with a new wall lamp. This means that we always strive to develop products where the installation and mounting is easy and quick.